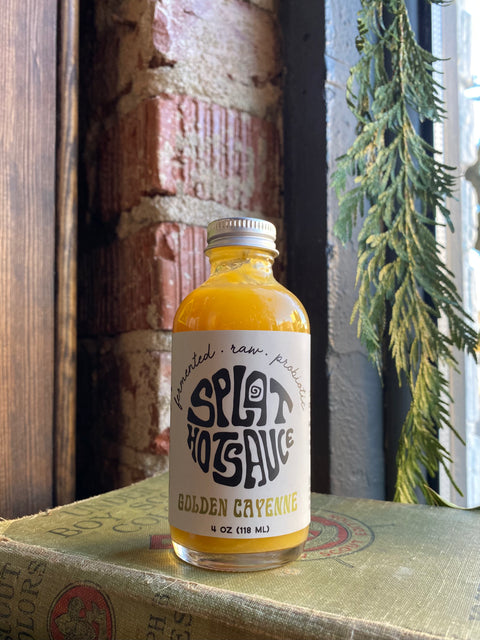 Splat Hot Sauce
Golden Cayenne (4oz) Mild
-
,
This bottle of liquid gold, is rich flavors. With a mild to medium heat and flavors of lemon and a slight fruity sweetness, you can put it on everything for some extra zing!
This South American pepper is great in most any dish but we love it on chicken, white fish, vegetables or in cocktails.
Thanks for the peppers Boldy Grown Farm!