Visit IRL
APERITIVO:
TUES - SAT: 3PM - 5PM
DINNER
TUES - SAT: 4PM - 10PM
BOTTLE SHOP
ALL HOURS +
FRI - SAT: NOON - CLOSE
WTF is natural wine?
What a beautiful question, thank you for asking. Natural wine is generally agreed to meet these nice principals: using native and ambient yeast (vs. the lab stuff), and having nothing added to the vino aside from a small amount of sulfites (which are already naturally occurring in basically everything you ingest, btw). Why is this important? Grapes are alive! Keeping vino natural best shows the beauty of the specific land and weather, the winemaker's style, the integrity of the grapes, and to keep gross additives out of our bodies.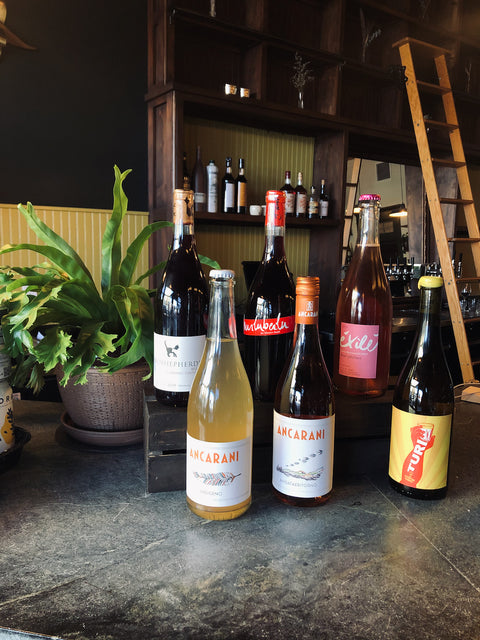 Curated Case
Take the guess work out of choosing bottles you'll love and have us build you a custom case! Just add some notes to your order (Red, White, Bubbly, Classic, Fun, Weird, Earthy, Juicy, Dank, etc.)
Available in 4, 6 or 12 bottle bundles.