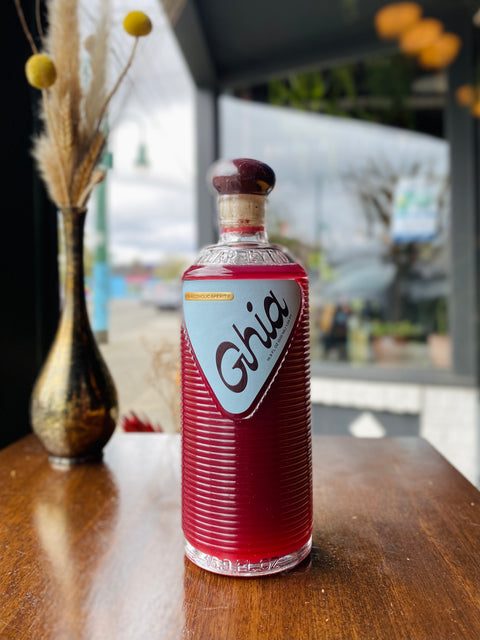 Ghia
Ghia Apéritif (N/A)
-
,
All of the Spirit, None of the Booze.
GHIA is a social tonic inspired by mediterranean aperitivo culture. Our pure ingredients, a biting combination of botanical extracts — no alcohol — are powerful enough to bring out the best version of you without numbing the night. Vibrant, fresh and satisfyingly bitter, GHIA tastes like a European summer, featuring notes of nostalgic florals, earthy botanicals and a clean kick of citrus.
Enjoy GHIA on its own, spritzed or in a cocktail of your choice, ideally with friends, and really good music. For recipe inspiration, here are a few.
Store alongside your other bar cart spirits. After opening, we recommend drinking within three weeks. Chill after opening for a longer lasting bottle, we like to sip ours chilled anyways.