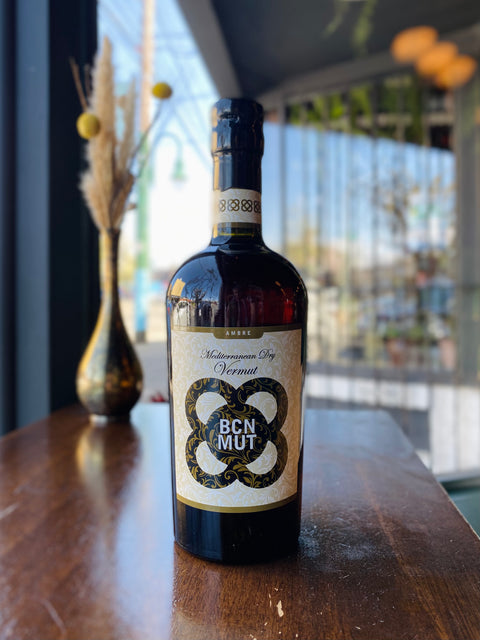 BCN
Mediterranean Dry Vermut (750ml)
Vermouth - 750ml Bottle
Barcelona, Spain
A new and exclusive vermouth for those who like the authentic and for those who seek to savour the best of the Mediterranean and the magic of Barcelona.
Our alcohol for the elaboration of the vermouth is obtained from the distillation of wine lees selected from native varieties of the Priorat: Cariñena and Garnacha. Next, we macerate at room temperature for a few weeks a selection of traditional botanicals: clove, angelica, cinnamon and wormwood, with spring water and the alcohol obtained from the distillation of the wine lees.
One of the best kept secrets of our vermouth, is the formula that combines the unique botanicals that bloom in the mountains of Priorat, such as juniper berries, rosemary, elderflower and especially orange peel.
Dry and complex, with aromas of bergamot, elderflower, wild herbs and an exceptional touch from the bitterness of the orange peel.
The ideal aperitif to take with a touch of soda or neat on the rocks, a little lemon and an olive. It is also an ideal vermouth to add depth and additional complexity to a dry martini or a Negroni cocktail by combining them with BCN GIN.